Last autumn, Graham and I had the privilege of being able to attend a talk held by celebrity portrait photographer Andy Gotts, and after hearing him speak about shooting with Mamiya's classic medium format camera the RB67, we felt inspired to hop onto eBay and purchase one of our own as a joint Christmas present.
We were lucky enough to find a truly immaculate RB67 with a 90mm lens still in their original boxes (!) for a great price, owned by a man who was a press photographer from the 50s to the 90s (we can only assume it was a backup camera given its condition!)
With only 10 exposures on a roll of 120 film, manual focus and shooting with such a beautifully designed, heavy lump of a camera, using the Mamiya really brings you back to the art of creating a photograph and brings a new sense of consciousness and thought to perfecting an image before pressing the shutter.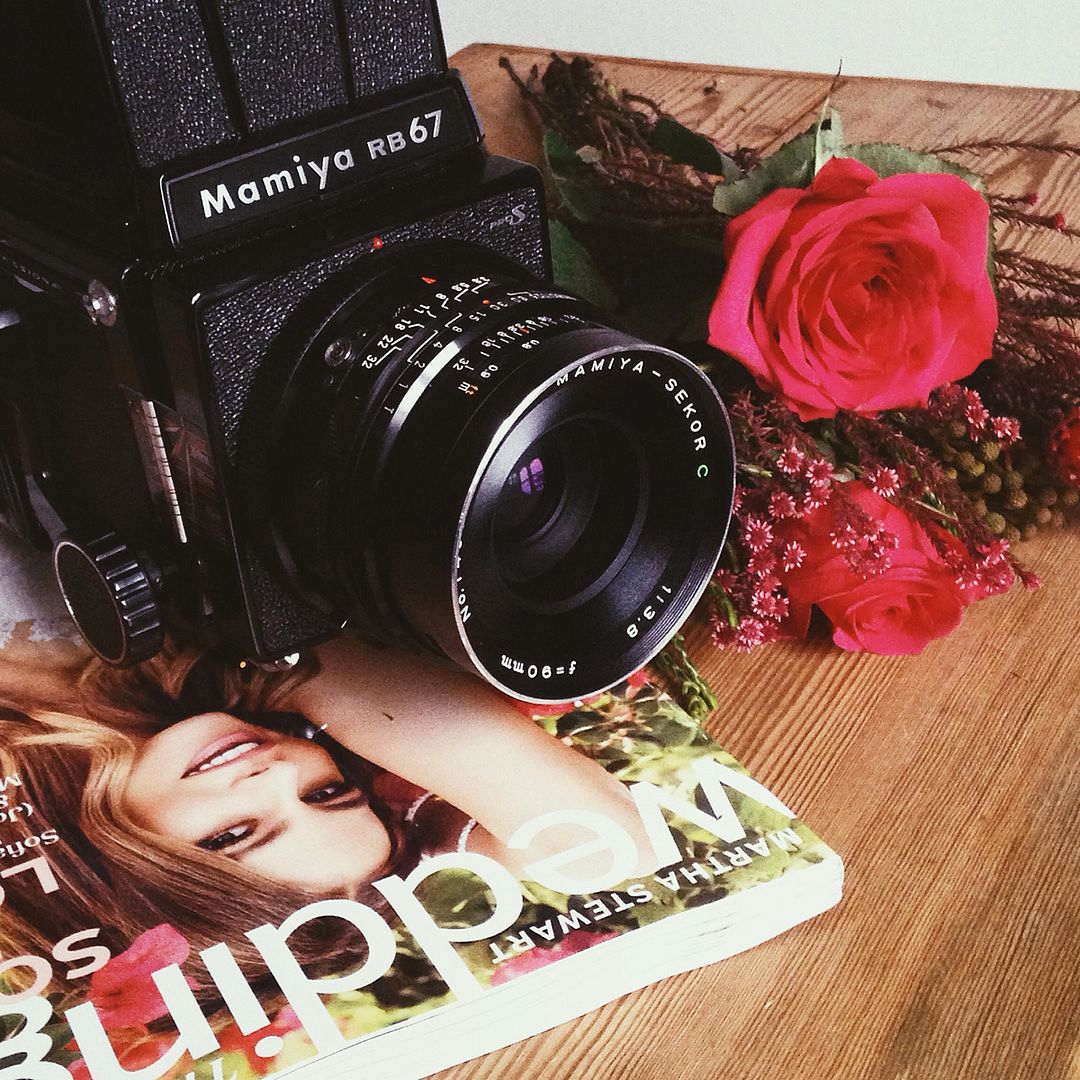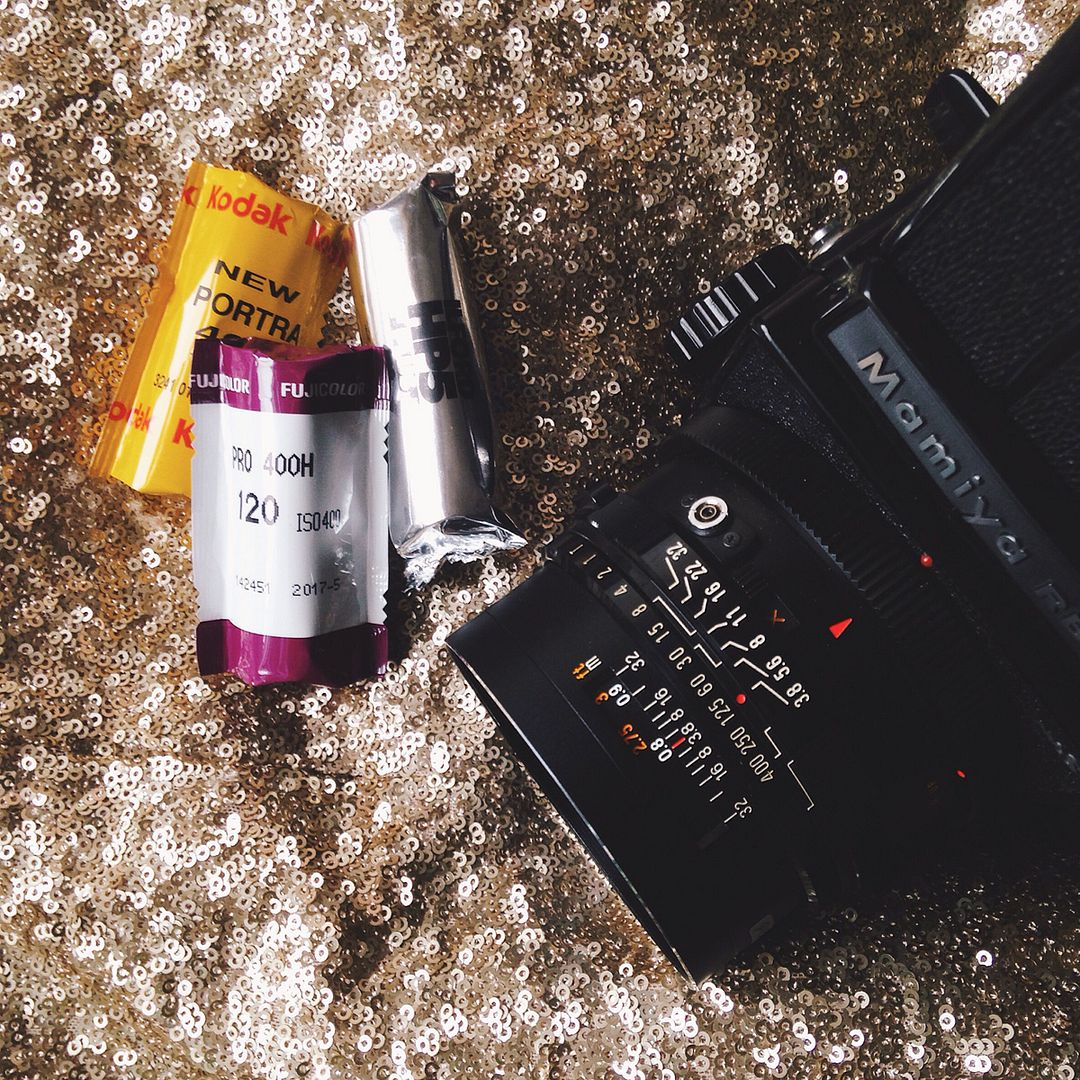 Shooting on Fuji 400H, we couldn't resist shooting with it at the first opportunity we had and quickly drew up a chair to our living room window and photographed each other, not knowing if the thing still worked.. and fortunately it did!
After a bit of online research I opted to use
UK Film Lab
for the processing and scanning and I can't put into words just how pleased we are with their service - it's so easy and convenient and they even send a feedback form alongside your finished scans, advising on underexposures, overexposures and how you could do better next time (a must for a complete medium format novice as myself!).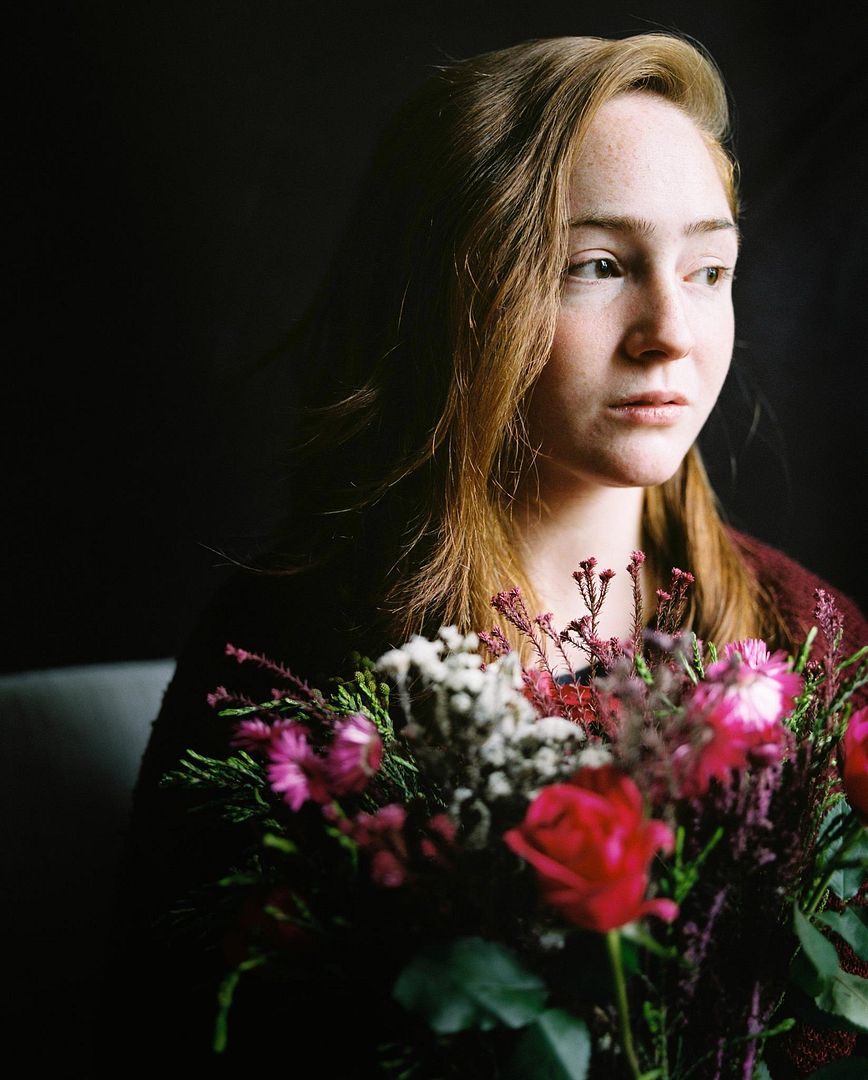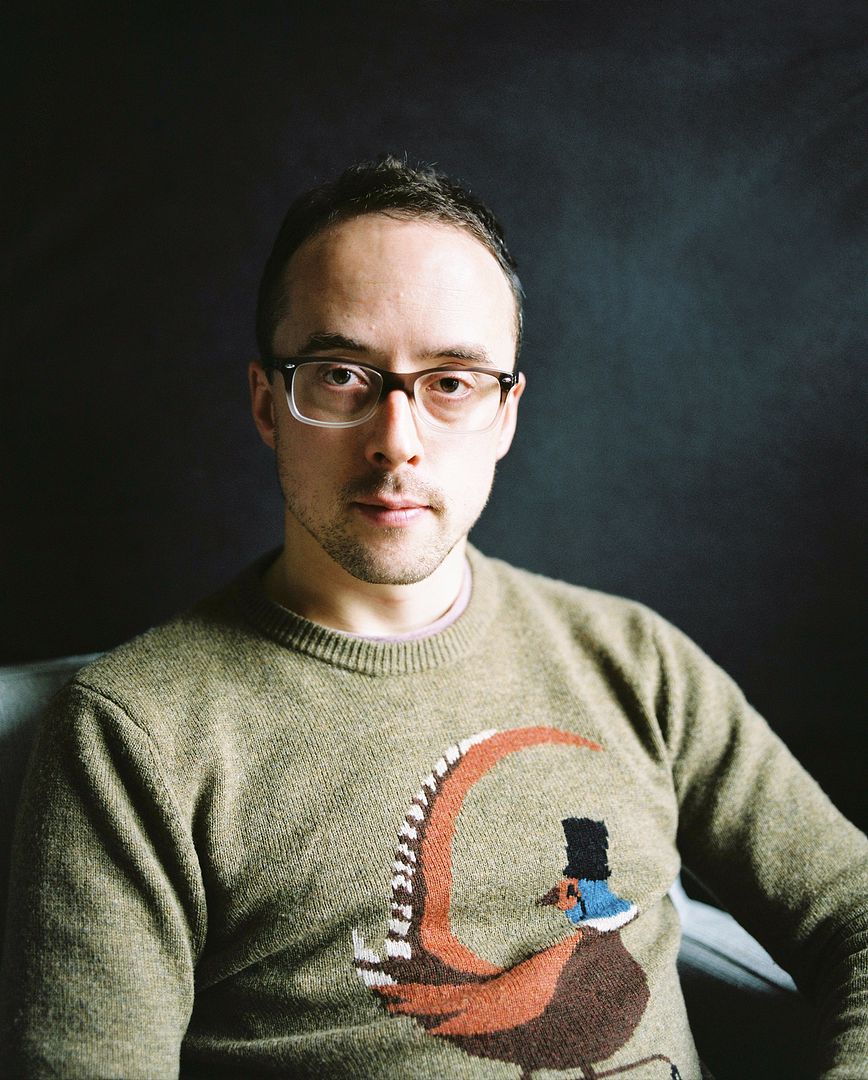 Fuji Pro 400H
A short while later, I met up with dear friends and local wedding photographers
Faith Dwight
and
Ben May
and I managed to rope them into sitting for a portrait as I learnt my way around the controls (at one point I forgot to wind the film on and ended up with an accidental double exposure of Ben's face.. oops!) Photographer friends really do make the world go round and I am so grateful to have these talented folks living so close nearby.. we are all in this madness together!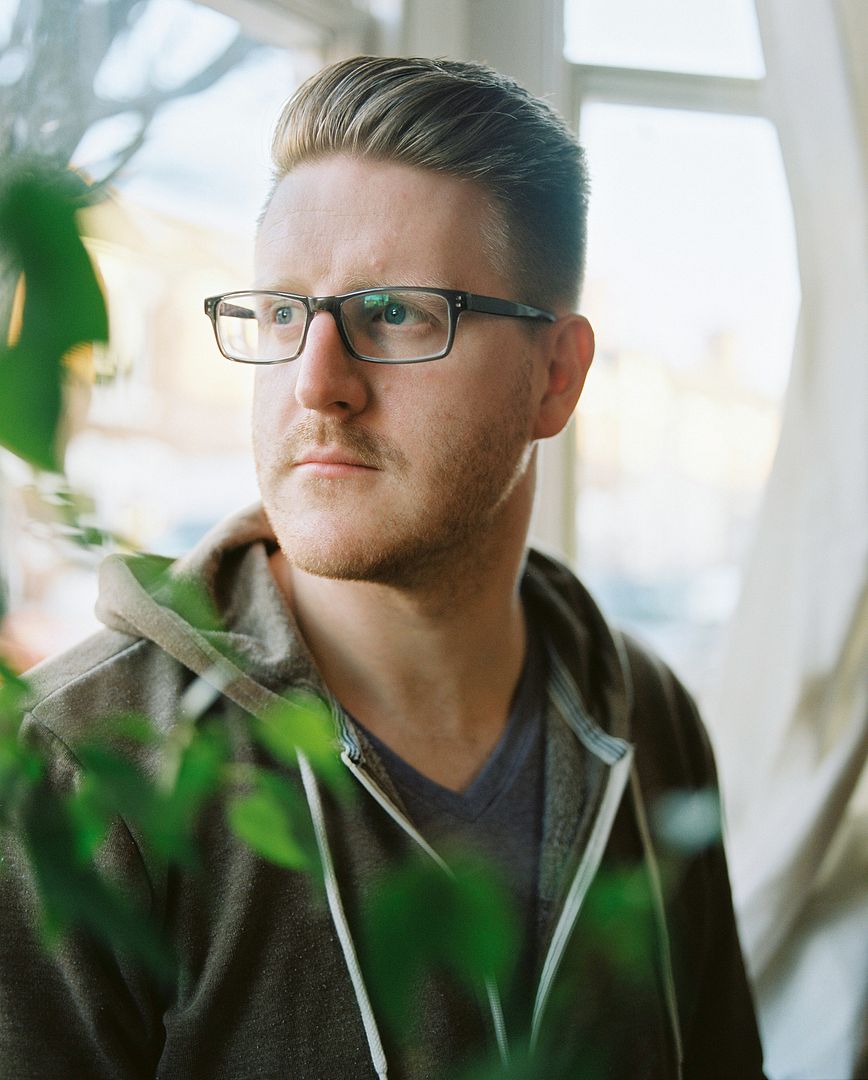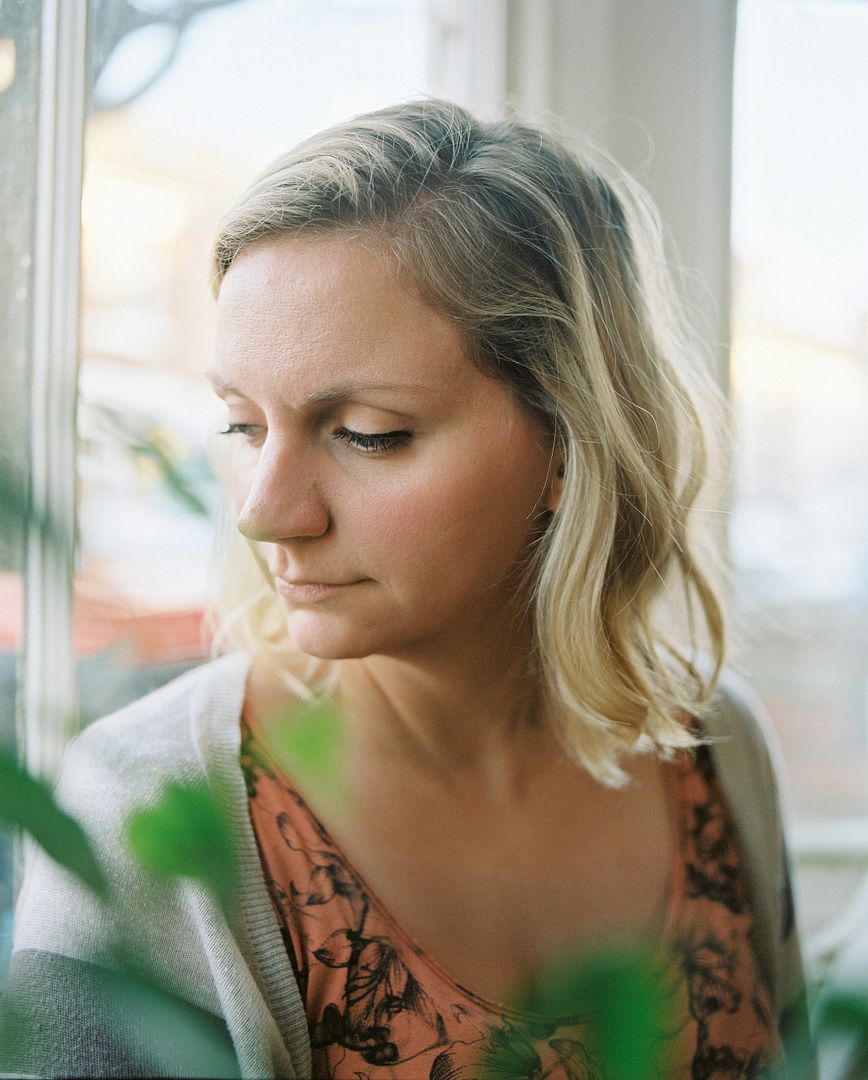 Portra 400
So here we are.. I've got my head around how this thing works now, and all I need to do is get out there and shoot more often to get practice in. But until then, I wish you all a wonderfully happy and prosperous 2016 filled with beautiful moments and photographs!